At Triumphant Transition Partners,

We Do Things Differently.
More Than Your Average Brokerage
Triumphant Transition Partners is a full-service, national mergers and acquisitions advisory firm representing sellers, buyers, and groups with the successful transition of their business. We support our clients throughout the transition process — from our initial consultation, discovery, and complete underwriting to engaging multiple qualified and pre-screened premium buyers, complete negotiations, to deal completion.
Our team is committed to doing things differently. While most transition advisors offer a limited sell-side advisory experience, our team provides insight into both the buy-side and sell-side. This allows us to provide our clients with a unique perspective and comprehensive understanding of healthcare practice transitions.
Additionally, most brokerages are strictly transactional, but we take pride in being relational. We understand this is your life's work, legacy, and one of the most significant decisions you will make, so we handle each transition like our own.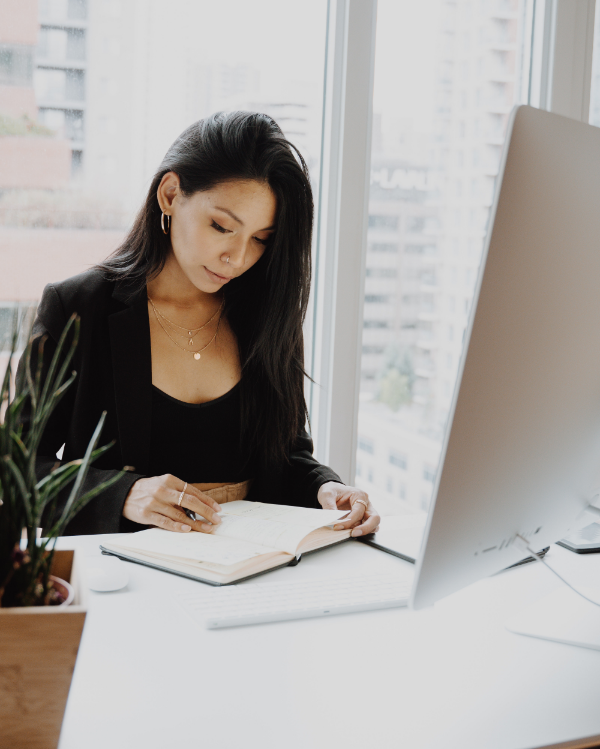 Our Services
We represent healthcare practitioners and groups throughout the sale of their practice. Our experience, TTP's metrics formula, and proven systems include an initial call to discuss your goals, onboarding with our team of certified healthcare public accountants, a high-demand auctioning process, and negotiating unparalleled deal terms. 
Once we agree on an LOI that best fits your needs, we work with the lender or buying partner on all due diligence aspects, communicate with the landlord or seller on lease terms, and coordinate with your CPA and attorney — to help you through each step, from onboarding to funding. We work with many organized healthcare groups looking to expand their national and global footprint.
At Triumphant, we have a diverse background on both sides of the M&A table, allowing us to provide our clients with the 'total' experience. We equip all types of clients with our expertise, whether they are looking at their first acquisition, adding additional locations, or scaling nationally. 
Our healthcare-specific advisors and CPAs will educate you on the entire process and provide you with a total practice valuation assessment, ensuring an acquisition fits your business model and having a growth strategy plan in place. We are with you throughout the process-  from discovery to evaluation to funding.  We understand this is a huge decision and that you have options. We get to know our clients' needs and attack them as such.
We consult organized healthcare groups aiming to scale or sell to Private Equity Firms. Though this can be an extensive and rigorous process, TTP has a seamless system to maximize our client's results at every step. From assessment and preliminary review, negotiation and letter of intent, and due diligence, to closing and post-closure integration, our team is with you through every step of the process. 
At Triumphant, we guide and support dental practitioners in partnership with organized dental groups. We know this is a difficult decision, but here at TTP, we look at this as a 100-year decision. Triumphant represents your best interests only, while buyers solely represent theirs. With experience in the DSO space, we know the necessary metrics to maximize our client's return.
Comparable to our DSO transition services, TTP has extensive experience in the practice valuation, discovery, negotiation, and funding of veterinary practitioners. Veterinary is an exciting space to be a practitioner. Our team offers excellent partnership options, and we help support our clients throughout this challenging process. 
Our team of experienced advisors take the time to evaluate every aspect of your business through our proven and extensive discovery process and TTP metrics formula. Additionally, our healthcare-specific CPAs will guide you through the financial process, ensuring the most competitive and lucrative outcome for our clients. 
Doctor-to-Doctor Transition
At TTP, we handle every aspect of the doctor-to-doctor transition process, including initial discovery, healthcare-specific CPA underwriting, marketing to our pre-screened and pre-approved private buyer network, reviewing offers, negotiating deals, and handling the entire closing process. 
If you're looking to sell or lease your building(s) to a new owner or tenant, our team of experienced and licensed advisors can help. We thoroughly evaluate our clients' commercial real estate properties using a proven system that allows us to know the true 'market' value and negotiate premium prices – all with the goal of building long-term wealth. 
A thorough and accurate practice valuation is critical to the overall success of your practice's sale.  Our team of healthcare-specific CPAs will work with you in acquiring all the necessary reports and financials to provide an accurate overview of where you stand in today's marketplace. This allows our team to review all your best options and determine the right path forward, ensuring your practice receives the highest value.
Seller & Buyer Representation
With extensive experience on both the sell-side and buy-side of dental practices and veterinary practice transitions, we are uniquely equipped to serve you. Regardless of whether you're looking for a seller or buyer representation, our team of trusted advisors is here to help you make the best decision possible.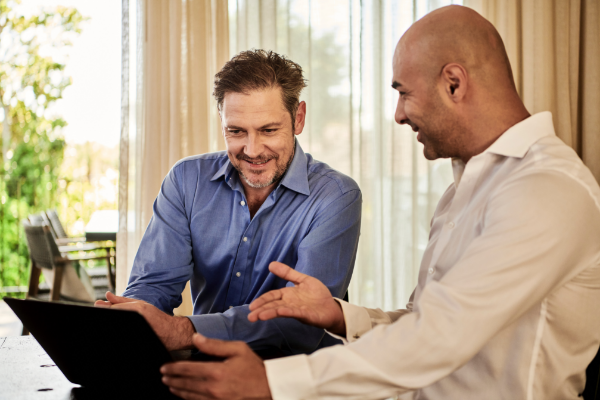 A Deeper Look at Healthcare Mergers
and Acquisitions
Mergers and acquisitions in healthcare represent significant business opportunities. Mergers and acquisitions can produce rapid growth and create a notable authority footprint in the healthcare business marketplace. At Triumphant Transition Partners, we help our clients expeditiously build equity by structuring the perfect fit and building a transition for maximum impact and value.
When is it best to select a merger, and when is it best to structure an acquisition?
It depends. With our many years of sell-side and buy-side advisory experience, coupled with your unique business goals, we look at all the options to see what best suits your current and future goals.
What are some of the benefits of a merger?
Build market share rapidly
Reduce cost by sharing expenses
Streamline staffing needs
Reduction of corporate overhead
Unified and optimized standard of patient care
Unified brand strategies
What are the benefits of a healthcare acquisition transition?
Increased membership
Expanded patient base
Capture more of the market
Rapidly expanded geographical presence
Potential new service offerings
Reduction of operating costs with consolidation
Acquisition of existing equipment
Acquisition of qualified personnel
What is a merger?
A merger is where two organizations join to create one legal entity – and dental practice mergers and veterinary practice mergers are similar yet different. Knowing the hidden risks and unseen benefits of both is where experience helps lead the way.
Doctor-to-doctor transition and healthcare private equity are focused on both regional and national strategic growth. Portfolio realignment and building additional core services in these markets are at the forefront.
How can a healthcare business acquisition help my practice?
Healthcare business acquisitions are a profitable way to build a rapid and strong market presence. Acquisitions can build a single silo of healthcare business, such as dental or veterinary practice acquisitions, or multiple silos, such as building sizeable multipurpose healthcare network business entities.
Each healthcare transition client is different, with different goals and different dreams. At Triumphant Transition Partners, we get to know you, your group, your vision and treat your transition and goals like our own. Many of our clients say they wished they had come to us sooner because we make the complex acquisition process easy and painless.
Whether it is a Dental DSO/DPO, a doctor-to-doctor transition, or a veterinary VSO transition, the team at Triumphant Transition Partners is with you every step of the way.
How do you know what's the best for your healthcare business transition?
As both a sell-side advisor and buy-side advisor, Triumphant Transition Partners brings unique experience to complex transactions and will help guide the best outcome for both sides of a transaction.