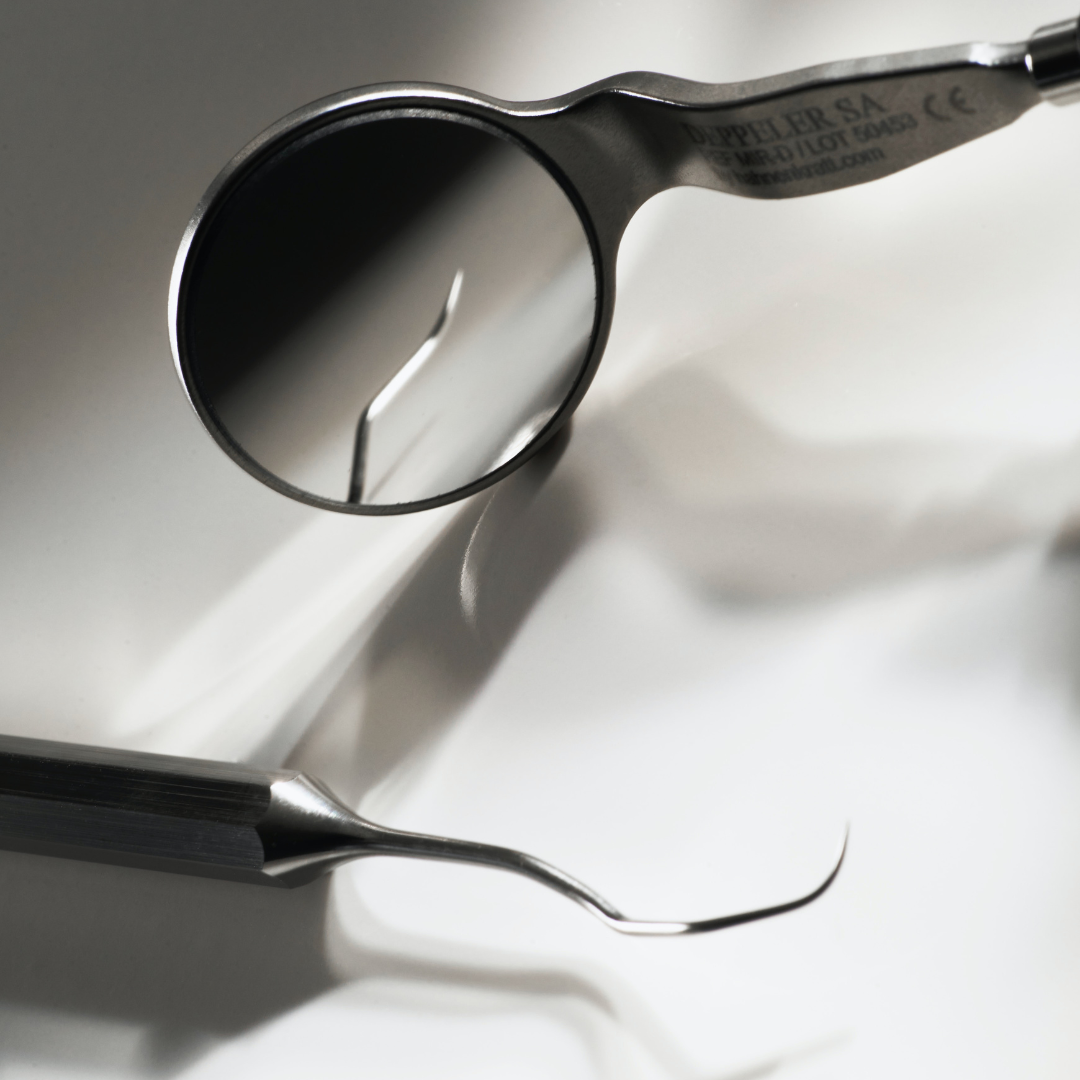 What Is EBITDA & Why Does It Matter for Dental Practices?
If you're a dentist looking to sell your practice to a dental support organization (DSO), few terms will be as important for you to know as EBITDA. This simple financial tool is a great way to understand the value of your practice and is a great prism through which to consider any offers from a dental support organization. If you don't know the value of what you are selling to a dental support organization, the odds of you maximizing the selling price of your practice are fairly low.
To help you better understand this financial term and the unique situation of your practice, the team at Triumphant Transition Partners got together and answered some of the most common questions we hear about EBITDA.
What is EBITDA?
EBITDA stands for earnings before interest, taxes, depreciation, and amortization. It's widely considered to be one of the best measures of the financial health of an organization and its ability to bring in cash.
Interest: Interest paid on any debts
Taxes: Taxes paid to any entity
Depreciation: The amount of the value of your tangible assets that was spent in any given period of time
Amortization: The expensing of the acquisition of an asset over a period of time
One of the key reasons why EBITDA is such a great measure of financial health is its simplicity. Yes, there are some big financial accounting words in that definition, but the complexity of taxes, debt structuring, gross margin, and asset valuation are kept to the side. At the end of the day, a business without an operating profit is a bad business to invest in.
EBITDA also helps businesses cut through the "noise" and get down to brass tax. It can be hard to compare two dental practices of two different sizes, especially if one practice owns multiple practice locations and is thus rich in assets. EBITDA simplifies all of this and helps show the cash flow of the business. Maybe that asset-rich practice is operating at a loss, despite its valuable holdings. Regardless of size, location, and intangibles, all businesses should have a healthy operating profit before depreciation and amortization, so the EBITDA paradigm helps investors compare apples to apples.
Why Does EBITDA Matter?
EBITDA is an important measure for all dentists considering selling their practice. The better you understand what your practice is worth, the better positioned you are to maximize the price at which it sells. Too many dentists are so overworked or so ready to retire that they sell their practice to the first dental support organization that meets their criteria. That can be a mistake. Without a clear understanding of the financial health of your organization, you can't make informed decisions about any proposed deal with a dental support organization.
Other methods of financial valuation do exist and are worth familiarizing yourself with.
Market-based evaluation: In this method, a practice is compared to its wider dental market to forecast future earnings. While this can be an interesting valuation method, it can be difficult to compare dental practices in different markets. This method is also great for understanding a practice in its wider market context, but it is often not entirely accurate. Small changes in the wider market can impact the forecasted value of a dental practice, so we often recommend only using the market-based evaluation in tandem with another evaluation method.
Asset-based: This financial valuation method can be useful for viewing a practice with a rich asset portfolio. For example, you should consider a dental practice with multiple locations through an asset-based view, as the value of the practice's real estate is an important part of the practice's financial health.
While there are use cases where the above methods might be helpful in evaluating a dental practice, EBITDA is still one of the top ways to value. Other methods might be used as a frame of reference, but we'd always recommend using them in tandem with EBITDA to get the full scope of a practice's value.
What Do I Do With EBITDA for a Dental Practice? 
EBITDA helps potential investors understand how valuable your dental practice is. This is not the only way of valuing a dental practice, but it is one of the most common, accurate, and universal ways of reporting on a business's value.
So, if you have an understanding of your EBITDA, what do you do with it?
The main benefit of understanding your EBITDA is that it allows you to leverage this valuation in the sales process. Many dental support organizations or DSOs will reach out to dental practices with offers to buy, and too many dentists will agree to sell at the first offer, often without fully understanding just how valuable their practice is. If you have a good understanding of your practice's financial health, you are poised to capitalize on this information in the deal process.
However, selling a dental practice to a dental support organization is no small feat. Even with a good understanding of your practice's value, the deal process can be long, complicated, and risky. Too many dentists sell to the wrong dental support organization or walk away post-sale in an agreement that gives the dental support organization all the power. A bad business agreement can sap your career satisfaction, and too many dentists end up in deals that are stacked in the favor of the dental support organization.
That's why you need a dental practice advisor to help you maximize your sale.
Transitioning your dental practice will be one of the most important deals of your career. Partner with a trusted advisor who understands the market and is dedicated to your success.
You need the team at Triumphant Transition Partners!
We're a unique dental practice broker. We have both sell and buy-side experience, which means that we have a deep understanding of both sides of any dental practice deal. Our private buyers' network also means that we offer access to highly-qualified and interested buyers that no other practice advisor can. This combination of experience and network results in our clients being positioned to sell their practice at the best possible price and on their terms!
When you work with Triumphant Transition Partners, you're partnering with the best! Our process includes….
Detailed Discovery
Detailed Practice Valuation & Review
Presentation to Both Private & Public Market
Qualification of Prospective Buyers & Letters of Intent
Representation Through Close
The sale of your dental practice is likely one of the biggest decisions of your life. Trust that decision to a dental practice broker with the experience, network, and acumen to take your deal through to close and on your terms. Let's put that decision to a Triumphant practice advisor.
Consult your trusted Triumphant practice advisor for a courtesy consultation today!