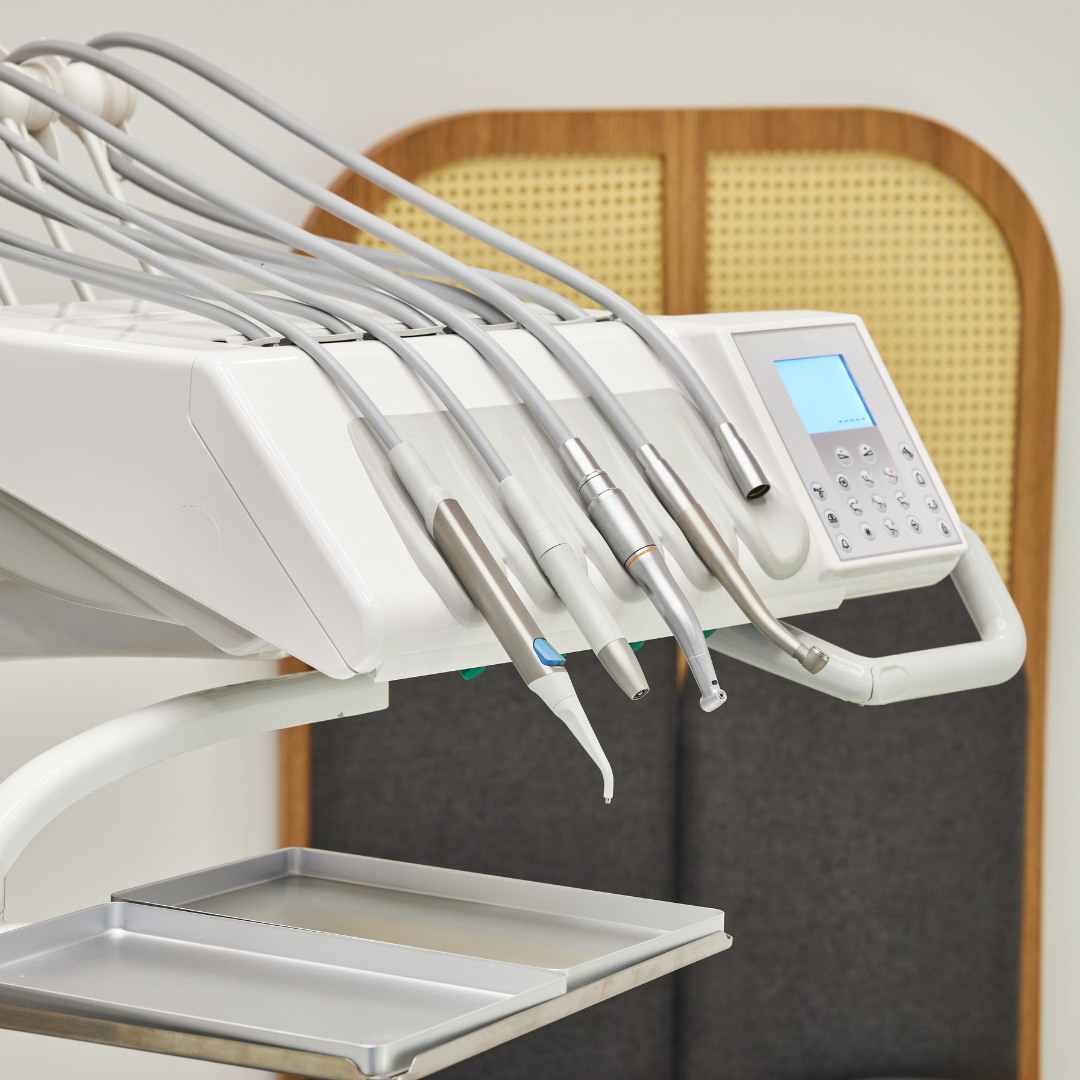 How To Increase the Value of Your Dental Practice
If you're a dentist and you've ever considered selling your practice, then you've probably thought about how you might increase the value of your dental practice. And even if you haven't considered selling your dental practice, you might still be curious about how to improve it's overall value.
Improving your practice's value offers you several key benefits as the owner. Not only will doing so increase the dollar value of the offers you'll receive, but it will also give you more options and help you access capital through a loan or outside investment. The reasons to increase the value of your practice are myriad.
However, many dentists still struggle with increasing their dental practice's value. Dentistry is a busy vocation, and amidst the busyness of providing care, growing your business, and tending to administrative needs, it can feel impossible to find the time to be strategic about increasing the value of your practice.
Luckily, it doesn't need to be challenging to increase the value of your practice. With a bit of care, effort, and planning, you can increase the monetary value of your practice and be prepared to sell it for a nice profit! Even if you aren't ready to sell, it's still nice to have the option if you do ever plan on selling to fund your retirement or a career pivot.
Read on To Learn About Increasing the Value of Your Dental Practice!
Understand Your Value
First off, you must have a baseline gauge of what your practice is worth. You can't increase the value if you don't know what your practice is worth. This might seem obvious, but again, so many dentists are so busy with the day-to-day that they likely have never tried to measure their practice's monetary value accurately.
Understanding your practice's value is the first step in this process. If you want to learn more about what your practice is worth, contact your trusted Triumphant Transitions Advisor for a practice valuation.
Consider Different Valuation Methods
So, you've decided to learn more about what your practice is worth. That's a great first step! However, it is essential to remember that there are several different ways of evaluating the monetary value of any business. We don't need to dive into every possible form of measuring the value of a practice, but these are the more common methods.
Market-Based Valuation: A comparison of the practice to its local market to value the practice. 
Net Asset Value Valuation: A valuation of all tangible assets tied to a practice, plus intangibles like the size of the patient base. 
Income-Based Valuation: This can often be the most accurate and helpful way of valuing a business. There are several ways to do this, but we prefer to focus on your EBITDA (Earnings Before Interest, Taxes, Depreciation, and Amortization). This is, in essence, the stock of how much operational cost goes into the profit of any given business. The higher the EBITDA of a practice, the more financially healthy the practice is typically. Different practices might have vastly different sizes, incomes, asset portfolios, and debt burdens, so EBITDA is a simple and universal way of comparing apples-to-apples.
Again, you do not need to understand how to measure the value of your practice with these methods, but know that different protocols can be helpful in understanding value. For example, let's say you received a practice valuation, but the dental broker in question used only assets to measure your value. That may not accurately reflect the value of your practice.
Now, let's say you're an older practice without the latest and most valuable tech, but you have a large and faithful patient base. An asset-only valuation could not accurately measure how financially stable your practice is. That's why you should consult with Triumphant Transition Partners today so that we can accurately gauge your EBITDA.
Acquire Assets
One of the most straightforward ways to increase your practice's value is to increase the value of the assets the practice holds. Many dentists look to modernize outdated equipment, expand to a second or third location, or bring on another associate to increase the practice's monetary value.
However, while acquiring more assets is a straightforward way to grow, it's not always the best strategy for every practice. You might not have the funds to invest in assets. And even if you do, a second location or a new associate might increase the amount of administrative upkeep necessary to keep the practice viable. You might see your practice's value rise and, with it, the amount of effort needed to keep the practice afloat. Investing in assets is a great way to increase your practice's value, but again, any investment opportunity should be weighed against the business's needs.
See What the Market Thinks With Triumphant Transition Partners 
If you're a dentist considering selling your practice to a dental support organization (DSO), you might have wondered how much your practice is worth. Well, wonder no more! Putting your practice on the market and fielding offers is a great way to understand what your practice is worth! Having multiple qualified buyers interested in your practice is a great way to increase the asking price and close above your initial target selling price.
It is important to remember that dental support organizations (DSOs often low-ball dentists when they approach any dentist. If a dental support organization ever approaches you and makes you an offer, it's a fair assumption that their offer is not the true high watermark of the value of your practice. You've put so much sweat equity into your dental practice; don't sell to a dental support organization (DSO) alone.
Triumphant Transition Partners can help! We're a top dental broker, able to represent you through the entire sales process! A great relationship with a DSO can be life-changing; a bad business relationship can dramatically reduce the quality of your work life. Partner with Triumphant Transition Partners to navigate the sales process and maximize your asking price, satisfaction, and negotiating power at the closing table.
Contact Your Friendly Triumphant Transition Partners Advisor for a Courtesy Consultation!