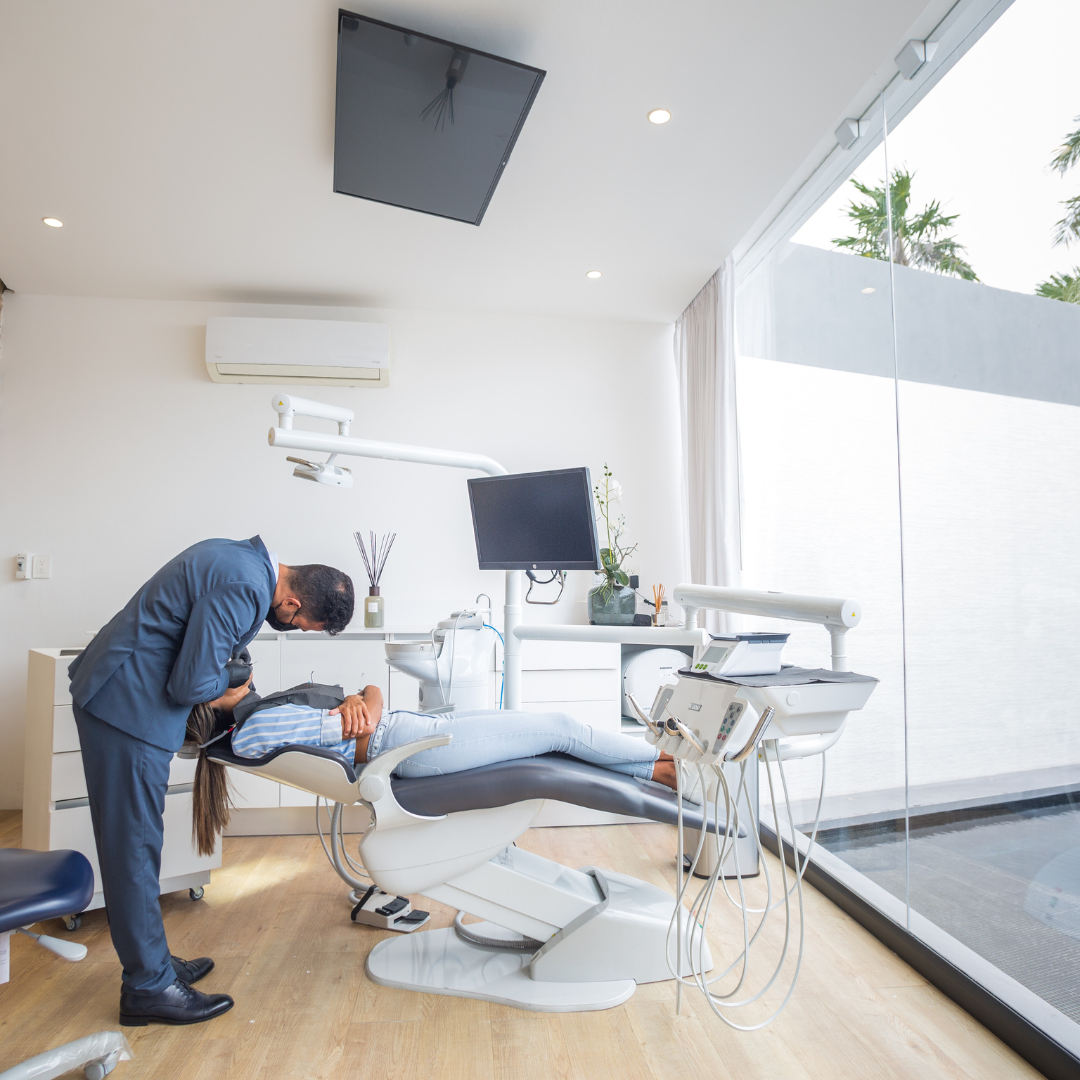 How to Effectively Run a Dental Practice
Dentistry can be a rewarding field to be in. The work dentists do is extremely useful, and dentists are also incredibly well-compensated. However, with high prestige and pay comes high responsibility. Many dentists, particularly those at small, independent dental practices, find themselves working nights and weekends to keep their business running. Unfortunately, many of those burning the candle at both ends to keep their business afloat often aren't seeing the financial return or career satisfaction they would expect from all of their hard work. Many dentists are thus understandably asking themselves what they can do to run their dental practice more efficiently.
Partnering with a dental support organization (DSO) or dental partnership organization (DPO) is a great option for many dentists looking for the next step in their career. The right DSO or DPO provides you with a path to your ultimate career end goal, whether that's a successful retirement, a more manageable work week, or an increased share of your local dentistry market. If you're looking to improve the efficiency of your dental practice, selling to a DSO is a great option with many unique benefits.
Reduce Administrative Time
As a dentist, you likely find yourself spending much of your time on tasks that don't matter for patients but are necessary for the upkeep of your practice. A dental practice is a small business, after all, and if your practice is a small one, much of the onus of upkeep falls on you as the owner. This is one of the most arduous parts of running a dental practice for most dentists. You are trained to care for the dental health of your patients but likely find yourself spending more time on purchasing, record keeping, and policy negotiation than dental care. Reducing this administrative time is a key part of managing your dental practice more effectively.
The right dental support organization or dental partner organization will be able to help you reduce this administrative upkeep. A good DSO has years of experience in simplifying and standardizing dental practice management systems, and these systems can help you streamline the management of your practice. Now, the more mundane tasks of managing a dental practice can be entrusted to the dental support organization, and you have more time to focus on dental care!
Understand Your Practice's Value & Improve It
Even if you don't find yourself spending too much time on administrative overhead, selling to a DSO can still be a prudent financial move. If you're looking to maximize the equity you have built in your office, share the load, or partake on the upside, selling to a dental support organization is an excellent path to your next adventure.
However, It is imperative that you understand what your practice is worth if you are looking to sell to a DSO or DPO. Many DSOs or DPOs will often reach out to dental practices with lower terms and favorable valuations of the practice. Too many overworked, understaffed, and unhappy dentists are quick to bite on these "golden parachute offers." Unfortunately, they later discover that they were undervalued and could have sold to the DSO or DPO for far more.
The better you understand your dental practice's value, the better you can position yourself in the sales process. You don't need to be a financial guru to action this, but you will need a trusted dental practice broker to help you through this transition. As you consult the right dental practice advisor, you'll likely begin to understand the following.
What is the value of your local dentistry market?
What is the practice's EBITDA? (Earnings before interest, taxes, depreciation, and amortization)
Do you own your dental practice's real estate?
Find External Support
Many dentists find themselves wearing multiple hats at their practice. You might be a dentist, but depending on the day, you could be a recruiter, a purchasing manager, or a marketing exec. This, naturally, wears down many dentists, and they grow exhausted with their practice. If you are interested in continuing to practice the medical specialty you love but without the multiple hats, leveraging a DSO's resources could be a helpful move.
Many DSOs have programs dedicated to maximizing the success of their practices. Your practice could benefit from these DSO support programs, whether in recruiting, marketing, or purchasing. Plus, many dental support organizations and dental partner organizations also offer their member dentists continued education, mentorship, growth in the same or other markets, and networking opportunities that could help further your career. If you sell your practice to the right dental support organization, you no longer need to be the jack-of-all-trades and can let the organization handle the business side of the house while you focus on patient care.
Use a Trusted Partner
Selling to the right DSO can be a great career move and a great avenue to a well-operated dental practice, but it is imperative that you pick the right DSO. We cannot stress that enough. Many dentists will sell to the first DSO or DPO that matches their desired sale price and then be disappointed when they realize they could have sold the practice at a higher price. Even worse, some also discover that the terms of the deal are unfavorable to the selling dentist and give the dental support organization all of the power.
The best way to mitigate this is to partner with a trusted dental practice advisor. Your career happiness is too important; ensure you sell at the right price to the right organization and have the right deal terms.
When you partner with Triumphant Transition Partners, you're working with dental practice advisors with years of experience on both sides of the buy and sell side with a vast network. We offer…
Unique Sell-Side Advisory With Buy-Side Experience
Detailed Discovery
Practice Valuation & Valuation Review
Access to a Private Buyer's Network
Managing Prospective Buyers & Qualifying Letters of Intent
Representation Through Close
Your future, whether as a dentist, in retirement, or in a different vocation, is too important to risk; don't sell without a dental practice broker you can count on.
Contact Your Trusted Triumphant Practice Advisor for a Courtesy Consultation & Secure Your Future Today!