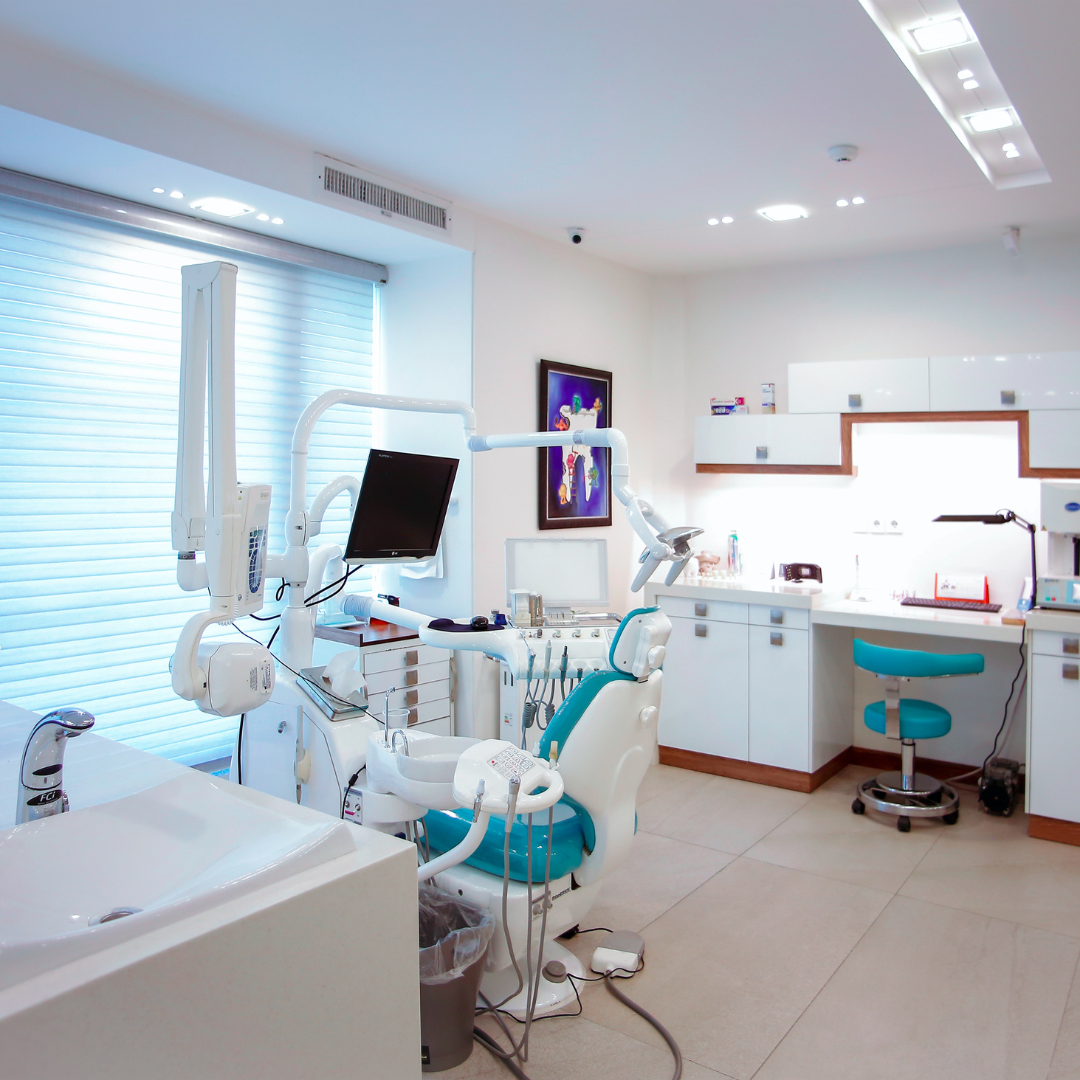 Benefits of working with a DSO or DPO
Running a dental practice can be a challenging vocation. Dentistry is a complex and vital healthcare service and the act of providing dental care to your patients is no small feat. However, the act of running a dental practice includes much more than patient care. Marketing, hiring, administrative duties, vendor selection, equipment ordering, and negotiating insurance network relationships can eat up your valuable time.
Many dentists, particularly at small practices, might find themselves owning every aspect of the business and working nights and weekends as a result. It's no wonder that many dentists are burning out and struggling to achieve work life balance while maintaining the practice's profitability.
The good news is that there's another option. A dental support organization or dental partnership organization (DSO or DPO) is a business that contracts with a dental practice to provide non-medical expertise and support. Essentially, the right dental support organization will come alongside you and focus on the administrative side of your practice.
This provides many dentists a range of benefits!
Read Onto Learn About Working With A DSO or DPO
DSO or DPO Benefit 1: Improved Tech
This is a benefit that many dentists overlook, in our experience. DSO or DPOs certainly do help with the business side of the practice and this is a huge level of support for many dentists. However, the DSO or DPO you work with, if you select the right one, likely has access to capital that you would not if you were in private practice. Many dentists leverage this access to capital through the DSO or DPO to implement new technology for improved patient care.
DSO or DPO Benefit 2: Mentorship & Continuing Education
Remember, a DSO or DPO is an expansive network. Some DSO or DPOs are in multiple states and some are even international. Because of the number of practices in a DSO or DPO, you likely will have access to more resources than you would in private practice. The knowledge sharing that can occur between practices across the DSO or DPO is expansive. Plus, conferences, programs, and promotions might give access to continuing education opportunities you wouldn't otherwise have had.
DSO or DPO Benefit 3: Freed Time
Running a dental practice is hard work. Most dentists know this but are still floored by the amount of administrative time that occupies their day. Ordering equipment, looking at the books, and hiring help takes more time than you would expect. A DSO or DPO helps take this business management off of your plate and thus frees up time. Many dentists partner with a DSO or DPO to increase the amount of direct time spent interacting with patients and decrease the amount of time spent managing the business. After all, they went to school to be dentists and many really appreciate the chance to spend more time with medical care.
In addition to this, a DSO or DPO partner usually leads to a better work-life balance for the dentist involved. Now, instead of working after hours to catch up on business admin tasks, the dentist has more time to spend with family and rest. This generally leads to a happier dentist, better patient outcomes, and a more vibrant practice and none of this would be possible without a DSO or DPO partner.
DSO or DPO Benefit 4: Training
You can graduate top of your class at dental school and not fully understand how to hire, train and coach your support staff. This is actually a huge hurdle for many dentists as they start out. They might be world-renowned in an area of dentistry, but struggle to implement a professional growth plan for their practice manager or train their receptionists. A DSO or DPO has likely spent the time and capital to create an effective, scalable, and straightforward training system and can be a strategic partner on the HR side of your practice as well.
Additionally, many dentists also struggle with recruiting. It can be a full-time job to screen, interview, and hire associates and support staff. A DSO or DPO is able to help with recruiting and free up your time, while still providing quality employees!
DSO or DPO Benefit 5: Compliance & Insurance
Compliance & insurance considerations are some of the most frustrating aspects of owning a dental practice and many dentists are poorly equipped to understand if they are compliant with pertinent regulations or interface with their insurance network. The right DSO or DPO partner likely already has relationships with pertinent insurance providers and a crack legal team to help assure compliance with any dental regulations. This is a huge timesaver for most small dentists and leveraging a DSO or DPO's legal and insurance provider resources is an easy way to save yourself some headaches. 
Plus, the right DSO or DPO actually is able to negotiate higher reimbursement for partner practices when interfacing with insurance, which is a huge benefit to most smaller dental practices.
DSO or DPO Benefit 6: Retirement Help
Many older dentists plan on being bought out by their younger associates as a way to springboard into retirement, but this plan oftentimes does not work out. Maybe your associates just aren't ready to buy you out. Maybe you are a single dentist practice. Maybe you aren't planning on retiring any time in the near future, but would still like to have a clear and defined exit strategy from dentistry.
A DSO or DPO can be a great option for the above scenarios. If you decide to sell your practice and not be associated with the practice, you will walk away with a nest egg for the value of your practice, a nest egg that you can put into any venture you choose. Or, if you stay on as a partner with a DSO or DPO, you can leverage the organization's assets and growth strategy to watch your equity in the practice rise! Remember, your dental support organization wants to drive value for all of its owners, so staying on as a partner while they help you grow is a great option.
Regardless of your scenario, a dental support organization gives you many options for retirement.
Find The Right DSO or DPO With Triumphant Transition Advisors
This all sounds great. So where do you sign to partner with a DSO or DPO?
Well, not so fast. Joining a DSO or DPO can be an amazing career move for some dentists. However, if done poorly, joining the wrong DSO or DPO or without understanding the trade offs of your deal can have disastrous impacts. A dental support organization is a behemoth organization with intricate legal details, ownership rights, policies, and processes. You need to be sure you understand all aspects of the DSO or DPO before you sign anything.
Remember, there are 4,000 registered DSO or DPOs out there with unique offerings, policies, and niches. It can be a lot for many dentists when they begin to work through the process of selling.
To complicate matters even further, many DSO or DPOs spend hundreds of thousands in the aggregate reaching out directly to dentists considering selling. Why? By beginning a conversation through marketing or a Business Development Rep, the DSO or DPO is able to set the terms and asking price of the deal, which naturally favors them. Don't bite at the first offer a DSO or DPO pitches; be sure you understand the specifics of what you are signing up for.
If you are considering selling to a DSO or DPO or have been contacted by a DSO or DPO, be sure to know….
What do others in the dental community think about this DSO or DPO?
How will real estate and technological ownership look with this DSO or DPO?
What are the terms of this contract regarding salary and your role?
Will you retain HR administrative responsibilities regarding hiring and firing?
How does joining this DSO or DPO impact your existing relationships with vendors?
Does the DSO or DPO provide any continuing education opportunities or digital marketing efforts to support you?
Clearly, there's a lot to mull over when interfacing with a DSO or DPO. What's more, a bad business relationship could set you up for a headache and make a job you once loved a nightmare, which unfortunately happens all-too-often with badly done deals.
That's where a dental broker can be a huge help!
At Triumphant Transition Partners, we ensure that you receive the best representation possible for a streamlined sale. Our main goals are always.
To increase your asking price
To shorten the deal cycle with access to our private buyer network
To secure favorable deal terms
To ensure you understand every angle of your DSO or DPO deal
At Triumphant Transition Partners, we only represent the seller side and are thus only advocating for your interests. That's a huge benefit when working through a complex deal! We also have healthcare-specific CPAs who help us ensure the best possible valuations and terms for our clients. We're then able to leverage that information through our experience as buy-side and sell-side elite advisors to help you reach the best possible outcomes!
Be sure to reach out to your trusted Triumphant Advisor for a courtesy consultation to discuss your specific use case and goals.
Contact Your Trusted Triumphant Advisor Now!