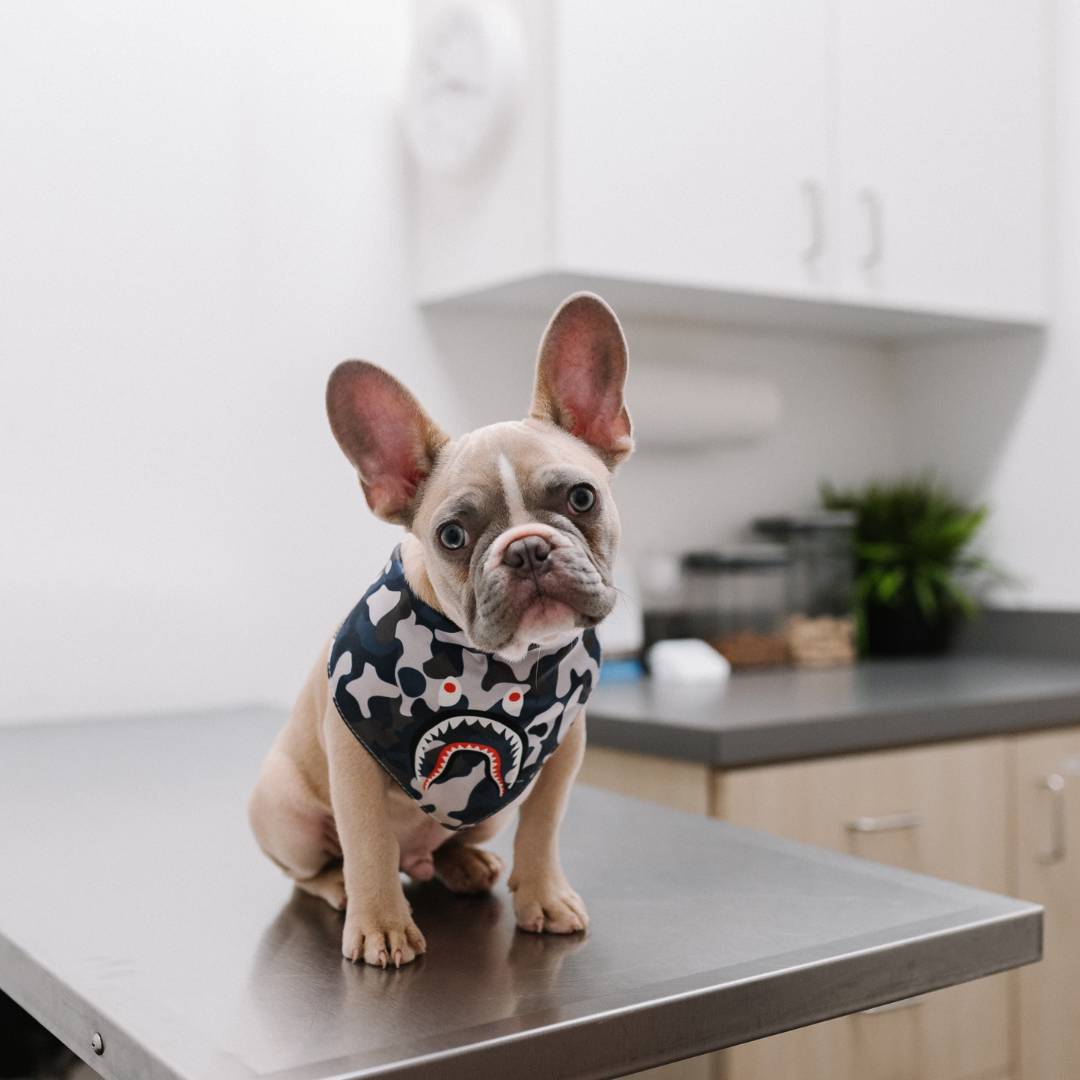 5 Things To Consider When Selling A Veterinary Practice
Owning a veterinary practice can be a hugely rewarding experience, and the same applies to selling a veterinarian practice. As a veterinary practice owner, you have invested a ton of sweat equity into your practice, and the decision to sell that practice can be bittersweet, but that doesn't mean that it also can't be rewarding. 
However, there are other considerations to keep in mind. While there's no reason selling can't be a rewarding experience, the sale cycle for a veterinarian practice can be complicated, stressful, and confusing if not handled properly. To make sure that you're thinking through all options and contingencies when selling your practice, read on to hear your trusted advisors at Triumphant Transition Partners share their thoughts.
Read on to Learn More About Selling a Veterinary Practice
Return
At the end of the day, the price of your practice is probably one of, if not the most important aspects of this process. There are a number of factors that impact the price of your veterinary practice, but it is important to know that selling a veterinary practice has never been more profitable.
Regulation
The location of your practice will be critical for how you proceed with the sale. Different states have different regulations on the issue of selling a veterinary practice, and it is important that you understand how the pertinent regulations impact your practice. You don't need to be a lawyer, but you will need to understand which one of these buckets your state falls in.
Does Your State Ban the Corporate Practice of Veterinary Medicine
Does Your State Require a Licensed Veterinary to Supervise Other Veterinarians?
Does Your State Have No Such Regulations?
It is still possible to sell your practice regardless of where your practice is located, but the actual method of ownership and practice setup will vary slightly. For example, in states that ban the corporate practice of veterinary medicine, you can still bring in a corporate investor. They will only own non-veterinary assets, and a veterinarian will be responsible for the management of licensed veterinarians. You don't need to have all the details worked out now but know that it is extremely helpful to have a seasoned broker and legal team in your corner when evaluating.
Valuation
The valuation of your practice is a linchpin of the sale process. You want to make sure you get the best possible valuation. This stage could mean the difference between you getting your asking price and you walking away with X% OVER the asking price, so it's important to make sure that you're partnering with a trusted advisor.
The following can impact your valuation:
Location: Your market's dynamics will impact the asking price, as will the number of competitors in the local market.
Value of Assets: A more technologically-advanced practice with multiple locations will be worth more than a practice with one clinic and few assets.
Valuation Method: The valuation method will impact your asking price. Are you comparing the practice to others in its area? Are assets factored in? This piece of the puzzle can be a little technical, so be sure to consult with a trusted advisor here at Triumphant Transition Partners.
Practice Niche: A specific and profitable veterinary niche is a factor that could help you get more than your asking price.
Size & Loyalty of Patient Base: A well-respected vet who has built a massive and loyal patient base will be able to list their practice for more. This is usually achieved over the course of years, but a busy practice might have the necessary patient base to name their asking price. This can be hard to quantify, but be sure to estimate in order to receive a fair asking price.
Real Estate: If you own your own real estate or have a great lease with favorable terms, this can also increase the value of your practice during a valuation.
Prep
Financial documents will be critical as you consider selling your veterinary clinic. There will be some differences, but generally speaking, expect to bring a few years of tax returns and a profit-and-loss statement for the practice.
We also recommend strongly considering why you're selling and where your practice is going. This is a hugely important piece, and it's one that can often be missed. Coming in with these questions thought through is a helpful first step.
What role do you want to play in the practice post-sale? Some veterinarians prefer to pass administrative roles over to a business partner and focus on animal care. Others are selling to cap off a rich and rewarding career. Know what your specific use case is.
Do you own your own real estate? Negotiating favorable lease terms with the help of our commercial real estate agents can be helpful.
Would you prefer to sell to a veterinarian or a group? Here at Triumphant Transition Partners, we have access to a nationwide list of veterinarians and VSOs.
The Process
Knowing how the process works once you have decided to sell your veterinarian practice is helpful. The decision to sell your practice is probably the most straightforward element of the process. The next few steps can be rewarding but complicated.
Find Potential Buyers: This is the first step and maybe one of the most important. You want to ensure that you have multiple buyers interested in your practice because of our second step.
Qualify Them: The mere fact that a buyer is interested is not the end of the deal. Maybe their offer price is too low. Maybe they have necessary stipulations that you cannot meet. Regardless, take the time to ensure that your buyers are vetted. With any luck, you'll then move on to …
Letter Of Intent: A letter of intent doesn't close the deal, but it is a good sign and one to celebrate.
Final Negotiation: The last steps of the deal cycle require a savvy broker and expert legal representation to navigate successfully.
Consult Your Trusted Advisors At Triumphant Transition Partners
The process of selling a veterinary practice can be time-consuming and difficult. Ensure you're working alongside a trusted partner for the best results. You're the expert on your practice but likely don't have the time and skill to master the art of selling your practice. Bring a veterinary broker on board with expert knowledge of the sales cycle at large.
We offer…
A Nationwide Buyer Network
Underwriting Services
Negotiation Consultation
Representation Through the Deal Cycle
Ensure that you receive the best possible offer for your vet clinic, and reach out to your trusted advisor at Triumphant Transition Partners for a complimentary consultation.