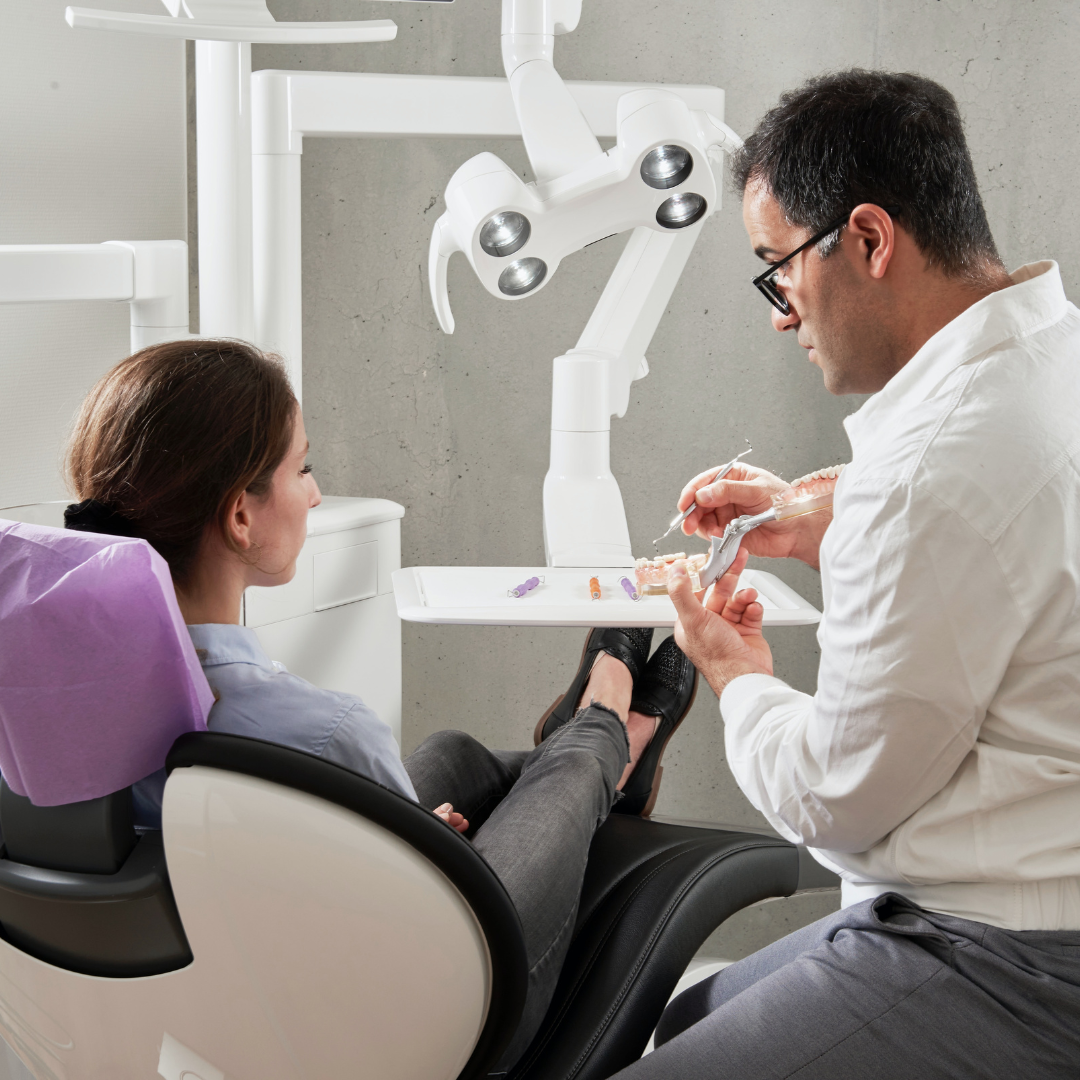 3 Tips on How To Choose a Dental Broker
If you're a dentist looking to sell your practice, a dental broker is a tremendous asset to have in your camp. Selling a dental practice is challenging work, and the right dental broker can help you maximize your value, help you reach your strategic goals, and represent you through a long and arduous sales and close process. If you're a dentist considering selling, consult a dental broker.
However, just as all dental practices are unique, no two dental brokers are the same. As you consider selling your practice, you must consider why you want to partner with a dental broker to ensure you choose the right one. The wrong dental broker could make your dental practice sale process more complicated than needed; the right dental broker could sell your practice faster, above the asking price, and with better terms.
Choosing a dental broker is a big decision. To help you think through this, the team at Triumphant Transition Partners put together the following to help you choose the right dental broker for your practice sale.
Dental Broker Tip 1: Understand the Value of Your Practice
First and foremost, you must understand just how much your dental practice is worth. This is arguably one of the most important steps of this process. A well-researched and well-informed evaluation of your dental practice sets you up for success throughout the entire process.
However, many dentists don't fully know the value of their dental practice. Moreover, many think they understand how much their practice is worth but might be relying on outdated methodologies. There are multiple ways to value the worth of a dental practice during the sales process. Depending on your needs, you might rely on your market-based valuation, asset-based valuation, income-based valuation, or even your total collections.
However, you must take the time to understand the EBITDA of your practice. Knowing your Earnings Before Interest, Taxes, Depreciation & Amortization equips you with a universally-accepted and comprehensive snapshot of the financial health of your dental practice. That is an incredibly useful tool to have when selling your dental practice.
If you don't know how much your dental practice is worth, partner with a dental broker who can help you gauge your practice's value. This will set you up for success when selling.
Dental Broker Tip 2: Know What Your Goals Are
The next step in this process is to fully understand your goals. Obviously, you want to sell your practice at the highest value, but too few dentists think beyond this. Your secondary goals are actually just as important.
Again, no two dental practices are the same, so no two sales processes are the same. Maybe you're selling your practice and retiring. Perhaps you want to stay on as a dentist at this practice but just need help from a Dental Support Organization managing the administrative side of the practice. You should consider these different use cases when selecting a dental broker.
Does your potential broker have a history of selling practices where the dentist intends to retire immediately? That may not be the right dental broker for you if you want to stay at the practice for a few years. Does your dental broker have a history of negotiating specific terms for dentists staying on with their Dental Support Organization? (i.e., hiring decision rights, input into administrative processes, etc.) If the answer is no, it might be worth finding a dental broker equipped to handle and negotiate specific terms.
Dental Broker Tip 3: Find the Broker That Is Best for You
Not all dental brokers offer the same services. You must research the unique offerings of every dental broker when making this decision. The right dental broker will provide specific services that align with your goals. Some dental brokers have special relationships with large DSOs. Others are well-established in specific geographic areas. Others have connections with professional lawyers and accountants who specialize in selling dental practices. Regardless of your use case, you must understand what you need and plan accordingly.
Partner With Triumphant Transition Partners 
If you're considering selling to a dental support organization and are looking for a dental broker to help in the process, look no further than Triumphant Transition Partners! We know the dental practice sale process backward and forwards and are excited to help you sell your practice!
Our process sets us apart from other dental brokers and sets our clients up for success:
Unique Sell-Side Advisory With Buy-Side Experience: We have experience on both sides of a deal, and that expertise helps us advocate for our clients.
Detailed Discovery, Practice Valuation & Review: Researching your practice and your practice's valuation and then reviewing with you helps us understand everything we need to know to advocate for you.
Access To Our Private Buyer Network: Our exclusive buyers have dedicated capital and are eager to buy profitable dental practices. Our long and well-maintained relationships with these buyers help you sell your practice faster.
Offer Qualification & Representation Through Close: Our team has the experience to help you determine which offers are qualified and worth pursuing. As you move through the close, we supply your attorneys with information and evaluations that prepare them for the close process.
Selling your dental practice to a dental support organization may very well be the most important business deal of your life. Partner with a dental broker who knows the industry and is committed to getting you the best possible outcomes!
Reach Out To Triumphant Transition Partners for Your Courtesy Consultation!